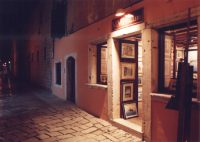 MMI gallery takes its place in Porec [Istra-Croatia] near the famous Eufraziu's bazilica. Located in the hearth an ancient Mediterranean city, which is a well known turistic destination, gallery is a place of gathering of numerous visitors and art admirers.
Do us the honour of visiting and in case you have a particular suggestion or complain regarding our work,feel free to contact us.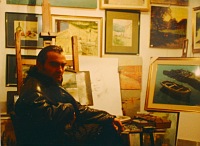 Mario Santrac was born 1959. in Croatia. Since 1982 he has professionaly been involved with arts.MMI gallery is where he creates and displays his works,which can be found in number of homes and private collections throughout the world.